2023 Early Hearing Detection & Intervention Conference


March 5-7, 2023 • Cincinnati, OH
DUKE ENERGY CONVENTION CENTER
Plenary Presentations
Blueprint for Change: The Role of EHDI in a Well-Functioning System of Services for CYSHCN
Presented by Jeff Brosco
Monday, March 6, 2023
8:30 am – 9:30 am and 9:45 am – 10:45 am
In partnership with families, healthcare professionals, and other experts in the field, the Division of Services for Children with Special Health Needs (DSCSHN) developed the Blueprint for Change: A National Framework for a System of Services for Children and Youth with Special Health Care Needs. The Blueprint provides a framework to help every child get what they need so they can play, go to school, and grow up to be healthy adults. This presentation will highlight how the work of Early Hearing Detection and Intervention (EHDI) programs can improve quality of life for every young child who is D/HH and their families by contributing to a well-functioning system of services for CYSHCN.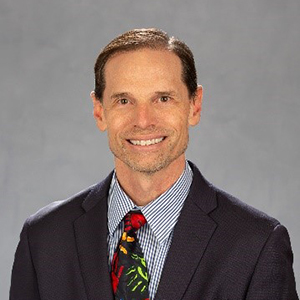 Presenter Bio:
Dr. Brosco is a historian and pediatrician who serves as the Director for the Division of Services for Children with Special Health Needs at the Health Resources and Services Administration's Maternal and Child Health Bureau.
Dr. Brosco continues to teach and practice general pediatrics and developmental-behavioral pediatrics at the University of Miami Miller School of Medicine. He directed the MCHB-funded Leadership Education in Neurodevelopmental Disabilities (LEND) training program at the Mailman Center for Child Development from 2010 to 2022. He has also served as Director, Population Health Ethics, at UM's Institute for Bioethics and Health Policy, and as Associate Chair, Population Health, for UM's Department of Pediatrics. Dr. Brosco's research focuses on history, policy, and ethics regarding child health and disability; he has authored 50 peer review publications and over 90 other publications.
For over two decades, Dr. Brosco has held a series of leadership positions for the Florida Department of Health's Children's Medical Services (CMS), which seeks to improve the health of children with special health care needs. From 2017-19 he was Florida's Deputy Secretary of Health for CMS, and stepped down in 2022 after 4 years as the state's Title V Director for CSHCN. Dr. Brosco has also been active in national health policy groups, such as the Advisory Committee on Heritable Disorders in Newborns and Children and the National Workgroup on Standards for Systems of Care for Children and Youth with Special Health Care Needs. In 2019 he was awarded a Maternal and Child Health Bureau Director's Award for noteworthy national level contributions to the health of infants, mothers, children, adolescents, and children with special health care needs.
---
Family Empowerment: A Systemic Approach
Presented by Karen Hopkins
Monday, March 6, 2023
4:00 pm – 5:15 pm
How can systems empower early interventionists to empower families in the days and months after newborn hearing screening? Utilizing a systemic approach that honors the diversity in families, ideas will be shared on developing a process of early intervention that prioritizes early language development that begins with parent/child attachment. The presenter will share strategies for developing a statewide system of supports, exploration of language and communication opportunities, and ensuring parents have opportunities to meet other parents and deaf and hard of hearing adults. This systemic approach empowers families to recognize the importance of early attachment while moving through the process of early decision-making with the support and guidance of other parents of DHH children, Deaf and hard of hearing adults and early intervention specialists, audiologists, and pediatricians.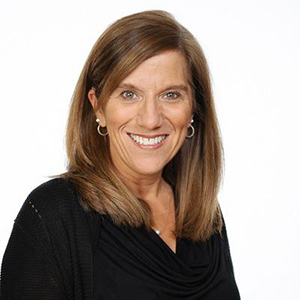 Presenter Bio:
Karen Hopkins is the Executive Director of The Maine Educational Center for the Deaf and Hard of Hearing/Governor Baxter School for the Deaf and the principal investigator of Maine's HRSA grant. She brings over 30 years of experience as a collaborative teacher of the deaf, special educator, early interventionist and educational administrator to her work with Deaf and hard of hearing children. Her work with families, coupled with her own personal experience as a Deaf adult and parent of a daughter who is hard of hearing have inspired her to create systems that empower families. Ms. Hopkins oversees early intervention and statewide educational programming for children who are Deaf or hard of hearing birth to age 22 throughout the state of Maine. She is active in many organizations and boards in Maine, the Hands & Voices HQ Board of Directors and is involved with international FCEI programming including the Deaf Leadership International Alliance. Her current research is focused on perspectives of family empowerment in early intervention systems for Deaf and hard of hearing children.
---
The Rhythm Within
Presented by Jonah Berger
Tuesday, March 7, 2023
8:00 am – 9:00 am
The Rhythm Within is an inspiring session that helps all to see their challenges as strengths. To embrace the gifts found within all challenges. And to develop the skill to share those gifts with others. Strength can be found in the weakest of places. And by changing the attitude around your challenges, you can also change the experience of them.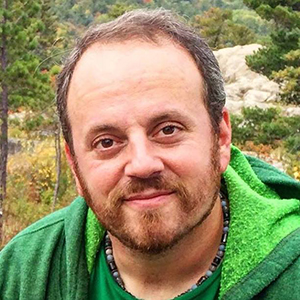 Presenter Bio:
Jonah Berger is 50 years old and lives in DeWitt, Michigan. He is the National Youth Programs Manager for the CMTA. He is the author of; He Walks Like a Cowboy. A book detailing the journey of life with a disability. He also wrote The Strangest of Places, a collection of stories from his trail. He is a Father, Husband, Camp Director, Drummer, Motivational Speaker, and champion of the unusual. He has spoken across the country spreading his message of facing your challenges with positivity and determination. "There is an amazing amount of strength to be found in the experience of weakness."
Mr. Berger brings a message of accepting your challenges and then overcoming them. He owns The Rhythm Within; a Denver based business working with kids and adults experiencing special needs. He was born with a form of Muscular Dystrophy, has completed a Triathlon, and climbed the tallest mountain in Colorado! There is a great deal of wonder to be found outside our comfort zones and the perceived limitations of our struggles.